Anna-Karin Björklund, M.A​. is an author and a teacher of dreams, meditation and yoga wisdom. She is past board chair for the International Association for the Study of Dreams (IASD), and offers courses and speaks on a wide range of inspirational topics related to dream journeys, dream fulfillment, love and compassion, yoga teachings, and transformational soul growth. In 2007, Anna-Karin spent a month in India to deepen her meditation practice and inner connection, and her love for helping people to live an inspired life filled with love and gratitude shines through in all of her work.
Anna-Karin is a certified yoga teacher, E-RYT200, RYT500, and a Yoga Alliance Continuing Education Provider, YACEP, and she is also a certified reiki master teacher.
She holds a master's degree in counseling psychology from Argosy University in Orange, California, and a bachelor's degree in tourism management from the University of Technology Sydney, Australia. Originally from Sweden, her home is now in Southern California, where she lives with her daughter and their bi-lingual French Bulldog.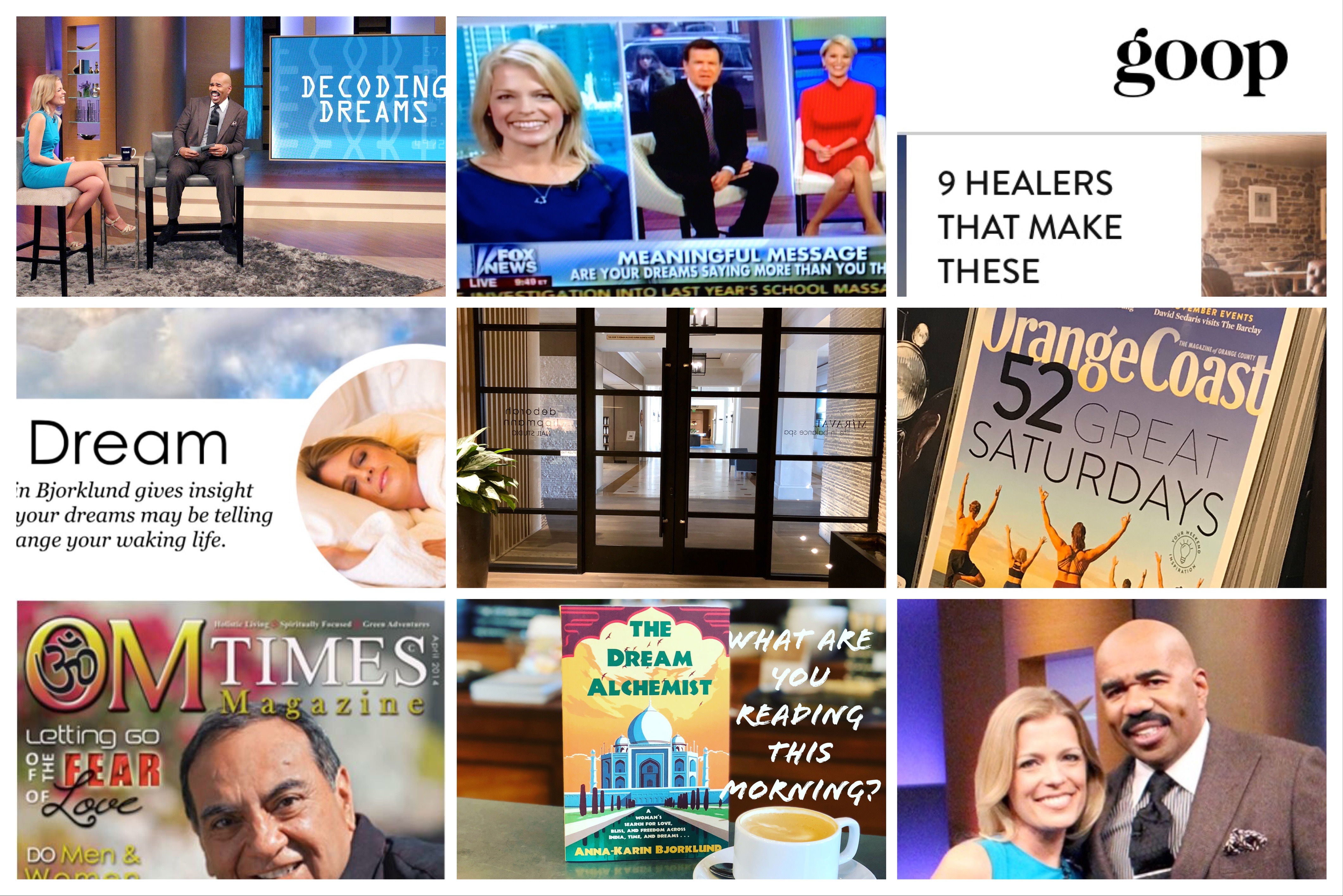 Anna-Karin has been featured on Steve Havey on NBC, Face the Truth on CBS, and Fox & Friends Weekend on FOX, and in magazines such as Yours, Orange Coast, Marie Claire, Money, and goop.
Contact Us
Instagram, Twitter & Facebook: @DreamGuidance

International Association for the Study of Dreams
Anna-Karin is past Board Chair for the premier non-profit dream organization,The International Association for the Study of Dreams, IASD.
If you are interested in dreams, please be sure to check out this global
organization. IASD is a non-profit, international, multidisciplinary
organization dedicated to the pure and applied investigation of dreams
and dreaming. IASD has members all over the world.