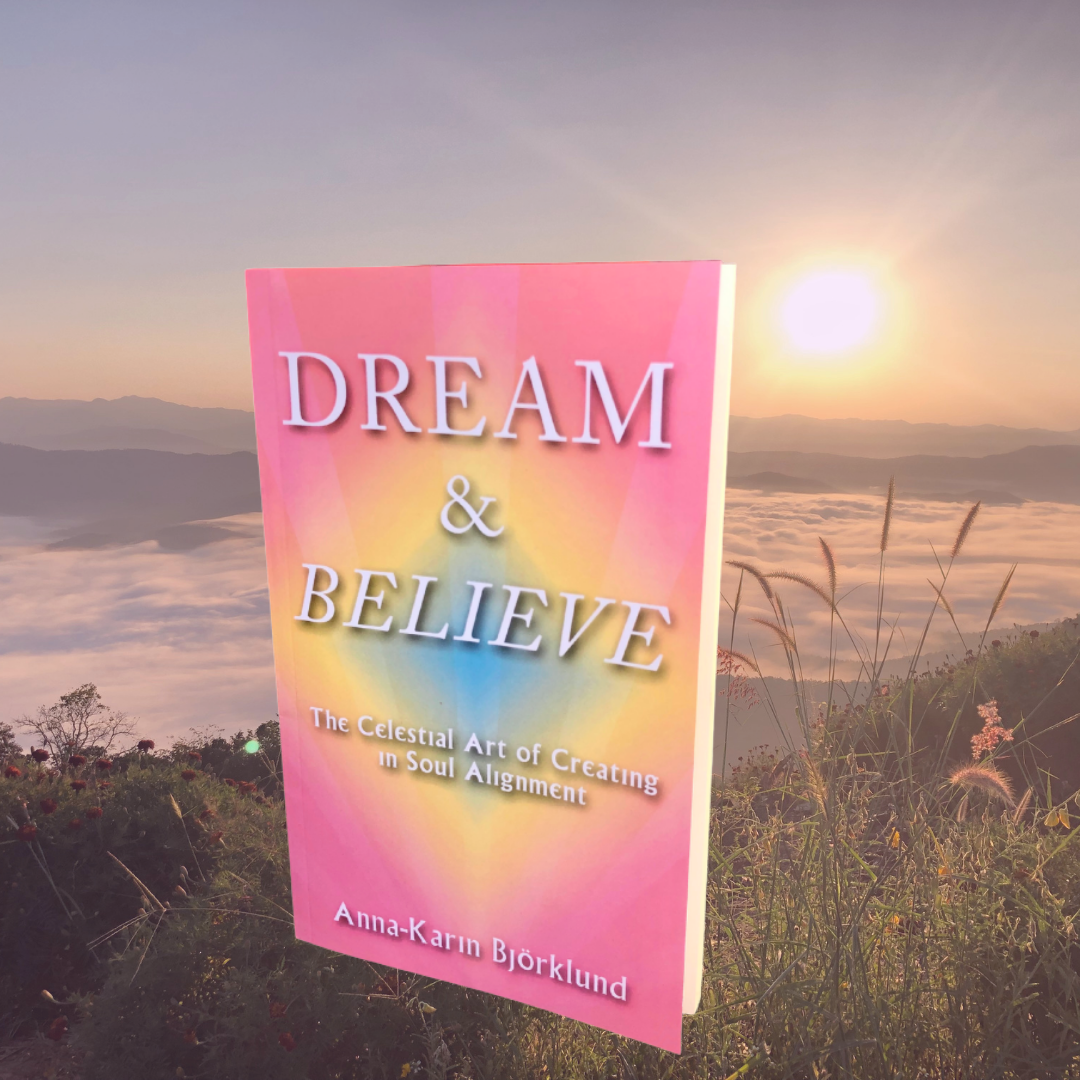 When you live from the loving frequency of your soul's home, you flow in harmony with the creative energies of the Universe ­­– and this is where you remember your highest calling. You begin to dream greatly, set clear intentions, and manifest a magnificent life in full expression.
Dream and Believe offers inspiration and guidance for imagining and creating with crystal clarity in celestial soul alignment, and gracefully helps you flow and grow through setbacks. Dream and Believe is a joyous book about living in soul alignment and fulfilling the dream of our soul. Every chapter has a luminous collection of ruminative affirmations and inspirational exercises to help you blossom into a master dreamer and believer!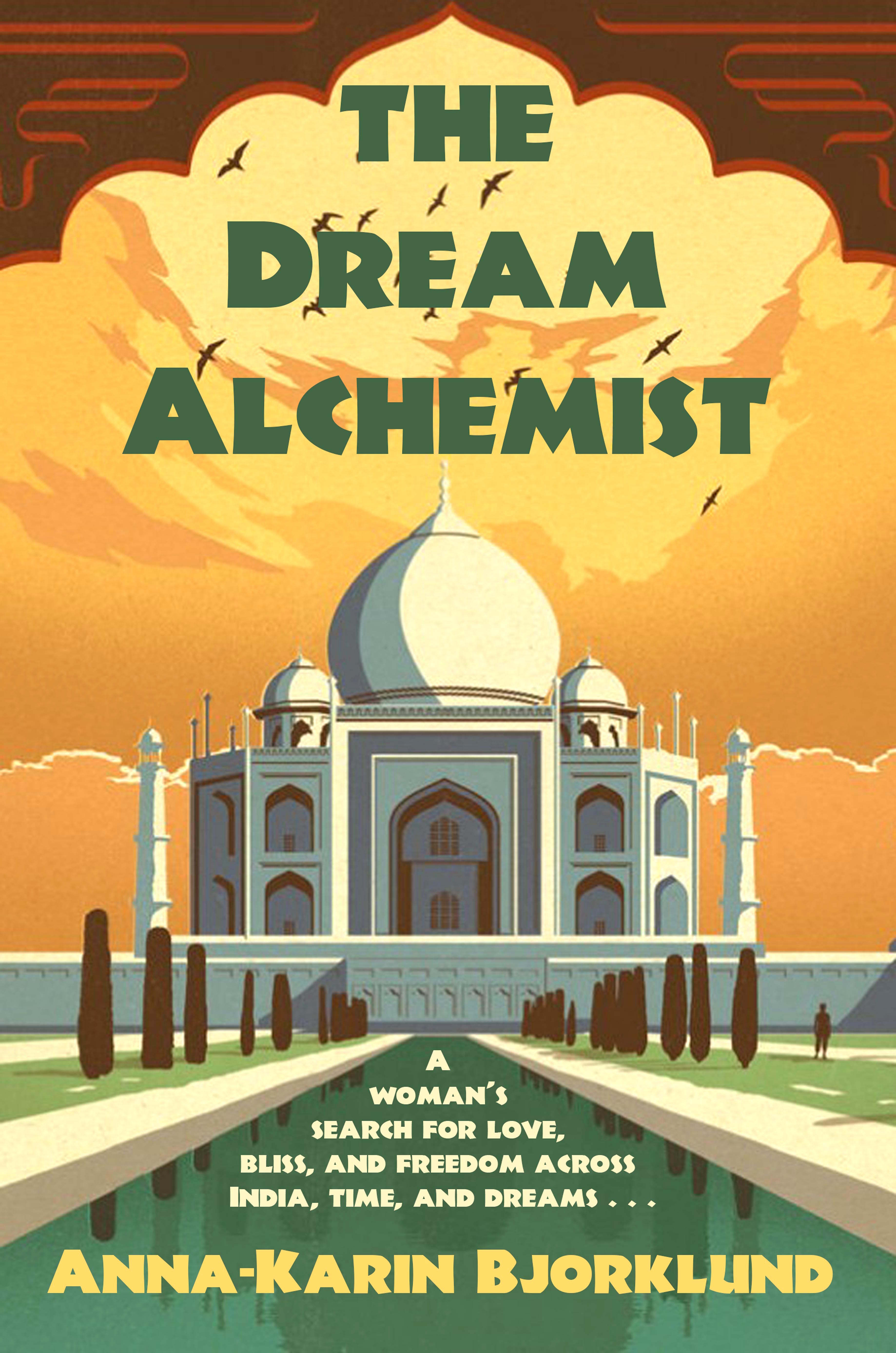 A heart-warming memoir filled with laughter, mindful reflection, and golden treasures, The Dream Alchemist is a delightful story about a woman's adventurous quest for spiritual growth.
Join Anna-Karin on her intrepid travels to India, step into blissful meditation halls and majestic temples, embark on sacred trips on the Indian countryside, and listen to enchanting conversations with dasas.
The Dream Alchemist portrays a wondrous journey of inner empowerment, personal growth, and soul connection. Gracious, eloquent, and authentic, this book is a delightful read for the soul.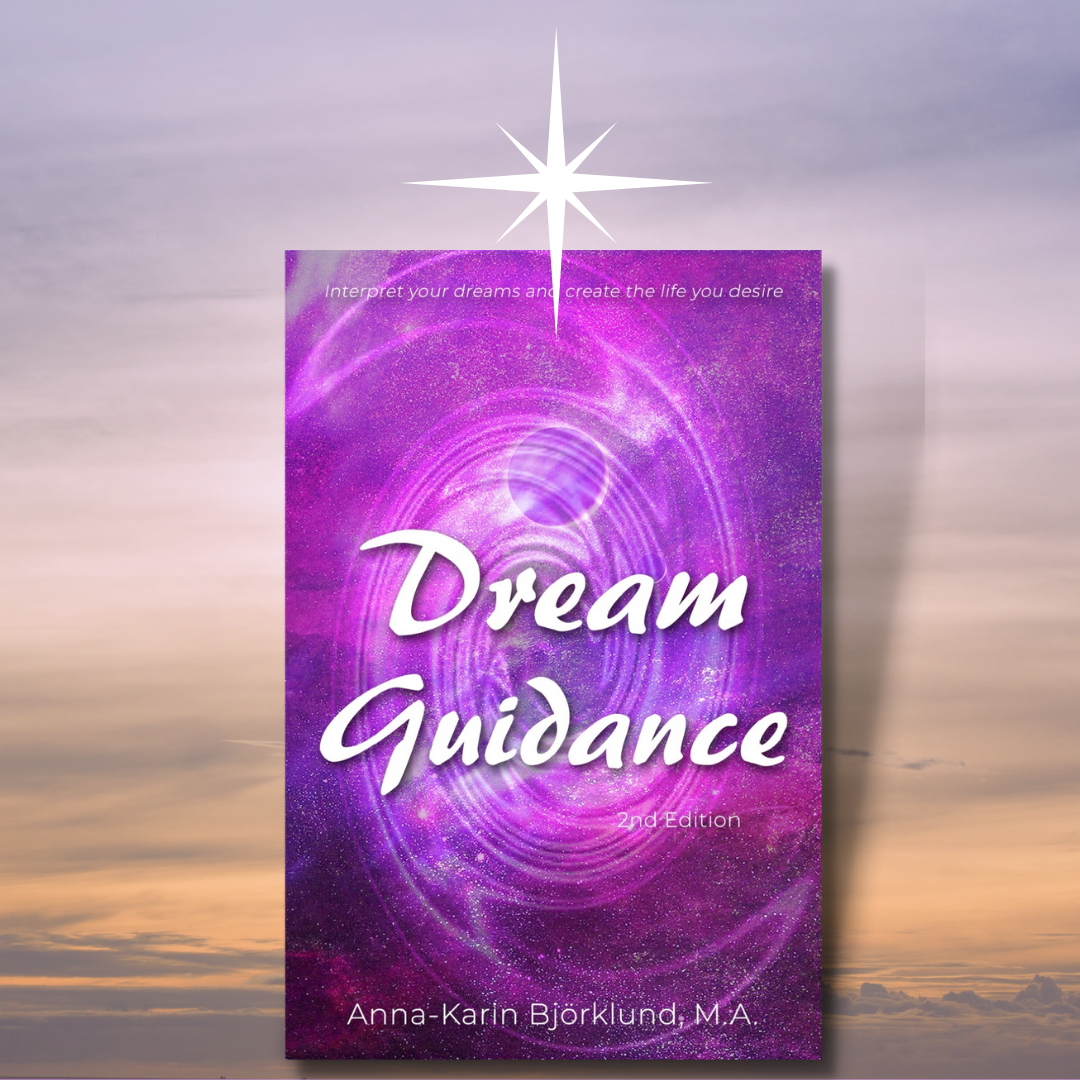 In this illuminating and practical how-to-guide, Anna-Karin Björklund, a renowned dream teacher, gently guides you through the steps of lovingly connecting with your dreams and embracing your inner wisdom and intuition.
Full of rich inspiration, dreamy teachings, and soul guidance, Dream Guidance invites you to embark on an inner journey of transformation and takes you through a step-by-step process of understanding how different types of dreams can help you:
Reach new compassionate insights
Understand both yourself and others from a higher perspective
Process and clear emotional blockages
Decode meaningful symbols and messages
Invite miracles into your life using the guidance of your dreams
Explore synchronicity and other forms of Divine guidance
Create room for fulfilling your soul dream
In this new edition of Dream Guidance, you will find a charming introduction to Jungian psychology as well as a step-by-step guide for working with your dreams, including brand-new content on dreaming of numbers as well as deeper teachings and new dream examples. Dream Guidance invites you to embark on an illuminating journey into dream realms, where you will be guided to embrace the fine nature of your dreams, and remember your inner portal to higher soul growth and dream fulfillment.
Dream Guidance Blurbs
"In Dream Guidance: Interpret your dreams and create the life you desire, Anna-Karin Björklund combines a sophisticated knowledge of dreams with an engaging and demystifying approach that will appeal to those who want to clarify the meaning of our dreams without trivializing them. Her step-by-step method—supplemented by an array of perspectives on universally occurring symbols and themes––provides a refreshingly accessible avenue to a deeper relationship with your inner world."
Dr. Scott Sparrow
FOUNDER OF DREAMSTAR INSTITUTE
"For those interested in a sweet and swift guide into the deep realm of dreaming and dream interpretation, check out this enticing book by Anna-Karin Björklund!"
Robert Waggoner
Author of Lucid Dreaming - Gateway to the Inner Self, and co-author of Lucid Dreaming Plain and Simple.
"In her book Dream Guidance, Anna-Karin shares her deep love and commitment to dreamwork by exploring the ways in which dreams can enhance and enrich our lives. We learn that the more we work with our dreams, the more joyous and magical our waking life becomes. In her gentle and caring manner, Anna-Karin teaches us that dreams are here to help us awaken to our full potential by accessing the unlimited possibilities available to us all while we sleep."
"Dream Guidance is a wonderful book that explores the many dimensions of dreams. Anna-Karin integrates well-documented research with her own experience to guide readers to understand how to make dreaming a part of their lives. As a spiritual director and interfaith minister, I especially appreciate her description of how some dreams give us soul guidance and spiritual direction, and how to tell when a dream relates to our personal emotions, to questions of self-awareness, and when they may be telepathic or coming from a higher source like angels. A lovely read packed with practical knowledge to inspire and instruct you to deepen your relationship with your dreams and your higher guidance."
Laurel Clark
Author of Intuitive Dreaming
Dream and Believe Book Blurbs
"Dream and Believe is a jewel-like book of warmth and wisdom. Anna-Karin Björklund encourages you to embrace the alchemy of transformation and manifestation and dream your heart's desire into being!"
Clare R. Johnson, PhD
Author of The Art of Lucid Dreaming and Mindful Dreaming
"Learn to co-create your own master blueprint for manifesting your dreams with the aid of this marvelous book from Anna-Karin Björklund. Your future awaits you!"
Jean Campbell
Author of Group Dreaming
"Reading Anna-Karin Björklund's book Dream & Believe is like bathing in a balm of loving, light-filled, sunshine. An absolute joy to read, Dream & Believe especially directs those new to the wonders of dream exploration toward a path of inner healing, knowing, and imagining their best, most fulfilling lives from the inside out. With sing-song affirmations throughout, we are reminded that listening closely to our dreams can return the powerful imaginations we once knew as children. Björklund takes her readers on a journey through the importance and power of psychospiritual development such as yoga and meditation and its impact on our relationship to dreams, sleep hygiene suggestions, and compassion for life's setbacks. Inspired by the ancients, she develops these ideas based on her personal experiences, sage wisdom, and a sprinkle of pixie dust. The takeaway from Dream & Believe is that self-care, deeply and authentically integrating dreamwork, spirituality, and inner growth, eventually reflects out in support of greater service to the world. Healing is really needed in the world today, and I applaud Anna-Karin Björklund for sharing her radiant inner light in the service of that healing."
Angel Morgan, PhD
Past President, International Association for the Study of Dreams